Hakim ve Savcı Adaylarının Staj ve Etkinliğinin Artırılması Projesi İş İlanı
Adalet Bakanlığı, personel genel müdürlüğü web sitesinde hakim ve savcı adaylarının staj ve etkinliğinin artırılması projesi iş ilanı için duyuru yayımladı.
1. BACKGROUND
The European Commission is financing the Twinning Project EU Twinning Project entitled "TR 15 IPA JH 10 19 'Improvement of the Efficiency of Pre-Service Trainings for Candidate Judges and Prosecutors" between the Republic of Turkey and the Kingdom of Spain.
The project will be implemented by Spain through the Spanish Ministry of Justice. The implementation period is 24 months expected to start approximately the 31st of May of 2019.
The aim of this twinning project is to support Republic of Turkey in the process of establishing the pre-service training and internship model for candidate judges and prosecutors in line with the European standards in order to ensure objective, impartial and competent performance after they take up their duties.
The Resident Twinning Advisor (RTA) will reside in Ankara during the project's implementation period. EU Member State short term experts (STEs) will travel to Turkey for short missions throughout the project period.
2. THE POSITION
FIIAPP F.S.P., wishes to recruit one Language Assistant to the RTA. The language assistant will be employed by FIIAPP F.S.P., the Spanish Public Organisation in charge of the Twinning Management.
Starting Date for Employment
Expected to be the end of May of 2019.
Place of Employment
Ankara, with possible short trips to different locations within Turkey or Member States of the European Union.
3. TASKS
• Interpretation skills/interpreting from English to Turkish and vice versa, at meetings, workshops, training and other oral conversations.
• Translation of documents, regulations, training materials, information materials and other written materials from English to Turkish and vice versa.
• Drafting of written materials with relation to the project in Turkish and English.
• Assist Resident Twinning Advisor Assistant as required This list is not exclusive of other possible tasks.
4. PROFILE
Qualifications demanded
a. University degree in English Language
b. Excellent command of English and Turkish
c. Excellent drafting skills in English and in Turkish and ability to elaborate documents
d. Ability to work in an international environment
e. Good communication skills
f. Proficient computer skills, including Microsoft Office applications
g. Strong administrative and organizing skills, ability to work with minimal direction/supervision
h. Ability in the preparation of administrative and technical reports and various working papers for the project activities
i. Capacity to provide efficient organisational and logistic support related to training, study tours and visits to the EU Member States
Assets
i. Knowledge of Spanish will be valuable
ii. Knowledge of Turkish Public Administration, European Commission and international projects will be an asset.
iii. Previous actions in international technical assistance projects, and/or actions working with European and/or international organisations is an asset.
iv. Previous actions in Twinning Projects will be an advantage.
v. Previous actions in drafting reports and providing support in designing and revision of legislation will be an asset. vi. Knowledge of electronic information exchange
5. OTHER
The honoraria will be 2.000 Euros monthly (gross).
Contract services will be signed for 24 months with the FIIAPP, F.S.P. (the Spanish institution responsible of the management of the TW) as Contracting Authority.
The selected person must annually provide the FIIAPP, F.S.P, a tax certificate which proves that he/she pays taxes in Republic of Turkey and a bank certificate that certifies the bank account ownership.
Working hours: According to organisation timetable where office is located and, anyway, to the project scheduled activities.
Flexibility regarding working hours in the office is required. Overtime may be necessary at times. Working place is in Ankara. Travel inland and abroad may occur.
OYNADINIZ MI?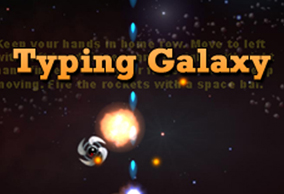 İZLEDİNİZ MI?